The Real Estate Career Academy is a platform focused on creating awareness of careers in real estate, offering educational opportunities, and engaging passionate stakeholders in meaningful work that leads to economic prosperity.
Career Academy Defined
Career academies represent a new model in education focused on experiential learning in an environment that is rigorous and relevant. The most distinguishable characteristic of a career academy is that it focuses on producing "ready talent" that can create a "career of choice" for the student. A career academy is a point of connection that offers the learner an opportunity to explore a wide range of opportunities, match his/her strengths to the job and offer employers the most highly qualified and motivated candidates.
Debbie R. Phillips, Ph.D., CPM®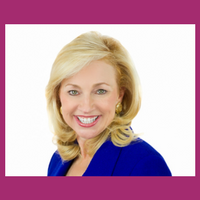 Debbie Phillips is a real estate professional with over 30 years of experience with diverse property types. As an entrepreneur, Debbie has a multi-faceted career including developing world-class leadership programs and talent management strategies. She is an industry expert, keynote speaker, and nationally acclaimed author. As President and Chief Engagement Officer for The Real Estate Career Academy, Debbie invests her time, energy and expertise in preparing high potential talent for careers in real estate.
For more than 14 years, Debbie served as President for the Georgia Apartment Industry Education Foundation. She has served as an Adjunct Professor at the University of Georgia, Piedmont Technical College, and Georgia Perimeter College. Currently, Debbie is a distant learning specialist and an Adjunct Professor at the New School of Architecture and Design in San Diego, California and Realtor University in Chicago, Illinois. Debbie is also teaching real estate at the Georgia Institute of Technology in Atlanta, Georgia and will soon be launching a certificate course in safety, leadership and culture as part of the Professional Masters Program in Occupational Safety and Health at Georgia Tech.
Debbie completed her Ph.D. from Georgia Tech, where her research focused on Resident Satisfaction and Employee Engagement as she developed an Employee Engagement Model for the Multifamily Housing Industry. Debbie also holds a Master of Science degree in Housing & Consumer Economics, with an emphasis on Senior Housing, and a Bachelor of Science degree in Consumer Journalism, both from the University of Georgia.
Debbie believes in the philosophy, "You can dream, build and create the most beautiful place in the world, but it takes PEOPLE to make the dream a reality." Debbie's passion is developing top-tier talent that adds value to an organization through increased employee engagement.
---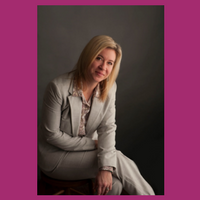 Lorie J.H. Delk
Lorie Delk is a graduate of Georgia State University with a Bachelor's Degree in Business Management, focusing on Entrepreneurship. During the last 15 years, she has added a depth of financial acumen and project management skills that have optimized business processes across a broad spectrum of industries.
With a successful track record and leadership experience including a role as Chief Financial Officer, Lorie offers expertise in accounting, supply chain logistics, management and quality control.
Lorie has a passion for achieving excellence through the maximization of efficient systems and processes.
---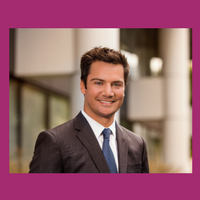 Michael P. Fisher
Michael Fisher is a Commercial Real Estate Analyst for CIBC and is pursuing an MBA from The University of Georgia. Michael graduated from Georgia Tech in 2013 with a BS/BA in Finance after having played in both the Atlanta Braves and New York Mets organizations. Michael is a member of Urban Land Institute and is active in ULI's Young Leaders Group. His passion is investing in high potential leaders and speaks frequently to student organizations regarding careers in real estate.
---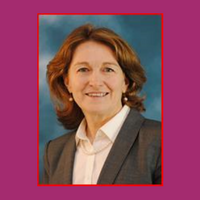 Irene Munn Jacobsen
Irene Munn Jacobsen serves as Legislative Counsel and Policy Advisor for the Office of Lt. Governor. Graduating from the University of Georgia and the Georgia State University College of Law, Irene has public affairs experience and spent 10 years as a prosecutor. Her time in the Office of Lt. Governor has provided vast experience in the area of education and workforce development.
---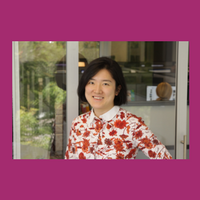 Faye Shi
Faye Shi is a Purchasing Manager at Cortland Partners, one of the largest multifamily housing developers, owners, and operators in the states. She graduated from Georgia Institute of Technology School of Building Construction with a strong background in Civil Engineering. With her multicultural mindset, Faye is passionate about exploring real estate industry opportunities with international scholars.
---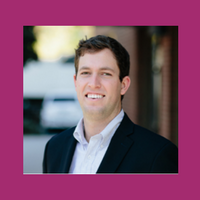 Rob Rojas
Rob serves as a Development Manager for Onestreet Residential.  Rob  works with the Development  Team on the new Hearthside, Mainstreet, and Evoq Projects.  His work includes conducting due diligence, preliminary underwriting, zoning, design, permitting, and construction administration.   
Rob most recently was with Sullivan Wickley, a full service commercial real estate firm based out of Atlanta, Georgia specializing in the development, brokerage, leasing, and management of retail assets in the Southeastern United States.  Rob served as a Development Associate with Sullivan Wickley and was an integral part of 60+ Built to Suit developments for the various national tenants that Sullivan Wickley represented.  Rob earned a Bachelor's of Science in Housing with a focus in Property Management from the University of Georgia and a Master's of Building Construction and Facility Management with a focus in Residential Development from the Georgia Institute of Technology.
Rob is a member of the International Council of Shopping Centers (ICSC), Young Atlanta Retail Alliance (YARA), and Outdoorsman Without Limits (OWL).
---
Sherle Brown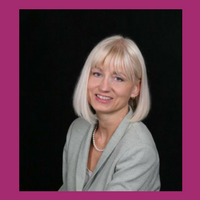 Sherle Brown has extensive experience serving in diverse roles in the real estate industry. After serving several years as a Chief Financial Officer and Senior Vice President for a fully integrated real estate organization, Sherle combined her business and financial acumen with her passion for sharing knowledge and helping others reach their full potential to founding a talent management consulting business. Currently, as the Chief Learning Officer for Winthrop Management, she oversees the national employee development program.
Throughout her career, Sherle has stayed involved with education. She is an Adjunct Instructor and Faculty Ambassador for the College of Family and Consumer Science at the University of Georgia. She is also on the faculty of the National Apartment Association Institute of Education as an Advanced Instructor Trainer and is the Education Director of IREM Georgia. She regularly serves as a subject matter expert, speaker, and facilitator for various organizations. She has served as Lead Instructor for a Residential Property Management certificate program at Kennesaw State University – College of Continuing and Professional Education and Adjunct Instructor and Business Information Systems Advisory Board President for Georgia Piedmont Technical College.
Sherle has a Masters in Organizational Leadership and Development with a concentration in Management from Lewis University and is a summa cum laude graduate with a Bachelor of Science degree in Accounting from Tennessee Wesleyan University