The Real Estate Career Academy is a platform focused on creating awareness of careers in real estate, offering educational opportunities, and engaging passionate stakeholders in meaningful work that leads to economic prosperity.
Career Academy Defined
Career academies represent a new model in education focused on experiential learning in an environment that is rigorous and relevant. The most distinguishable characteristic of a career academy is that it focuses on producing "ready talent" that can create a "career of choice" for the student. A career academy is a point of connection that offers the learner an opportunity to explore a wide range of opportunities, match his/her strengths to the job and offer employers the most highly qualified and motivated candidates.
Debbie R. Phillips, Ph.D., CPM®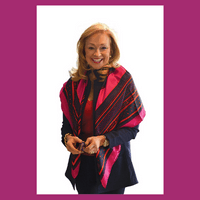 Debbie Phillips is an internationally recognized real estate professional with over 30 years of experience with diverse property types. As an entrepreneur, Debbie has a multi-faceted career, including developing world-class leadership development programs and talent management strategies.
Just recently, Debbie was recognized as one of the twenty most Inspiring women in 2022 by Woman Leaders Magazine. In 2020, Debbie received the J. Wallace Paletou award that recognizes individuals devoted to the betterment of the real estate profession and society as a whole. Debbie was awarded the first Real Estate Award of Excellence as a Certified Property Manager (CPM) in 2015 by the Institute of Real Estate Management (IREM) and received the 2013 Outstanding Educator Award by the National Apartment Association's Education Institute.
In addition to her private consulting, Debbie serves as President of the Real Estate Career Academy. As part of her workforce development, Debbie serves on numerous boards and advisory councils related to economic development, business and industry partnerships and talent retention. She has become known as the Apartment Doctor as her multidisciplinary approach begins with an emphasis around human capital.
Debbie completed her Ph.D. from Georgia Tech, where her research focused on Resident Satisfaction and Employee Engagement as she developed an Employee Engagement Model for the Multifamily Housing Industry. Debbie also holds a Master of Science degree in Housing &Consumer Economics, with an emphasis in Senior Housing, and a Bachelor of Science degree in Consumer Journalism, both from the University of Georgia. Her Master's research focused on lifestyle satisfaction for seniors and factors related to increasing engagement in shared housing.
Debbie believes in the philosophy, "You can dream, build and create the most beautiful place in the world, but it takes PEOPLE to make the dream a reality."Debbie's passion is developing top-tier talent that adds value to an organization through increased employee engagement. In addition to teaching and consulting, Debbie is an author and nationally acclaimed speaker.
---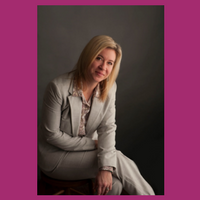 Lorie J.H. Delk
Lorie Delk is a graduate of Georgia State University with a Bachelor's Degree in Business Management, focusing on Entrepreneurship. During the last 15 years, she has added a depth of financial acumen and project management skills that have optimized business processes across a broad spectrum of industries.
With a successful track record and leadership experience including a role as Chief Financial Officer, Lorie offers expertise in accounting, supply chain logistics, management and quality control.
Lorie has a passion for achieving excellence through the maximization of efficient systems and processes.
---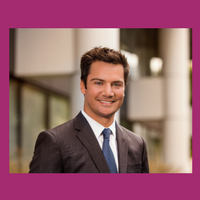 Michael P. Fisher
Michael Fisher is a Commercial Real Estate Analyst for CIBC and is pursuing an MBA from The University of Georgia. Michael graduated from Georgia Tech in 2013 with a BS/BA in Finance after having played in both the Atlanta Braves and New York Mets organizations. Michael is a member of Urban Land Institute and is active in ULI's Young Leaders Group. His passion is investing in high potential leaders and speaks frequently to student organizations regarding careers in real estate.
---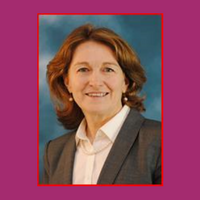 Irene Munn Jacobsen
Irene Munn has over twenty-five years of experience in public affairs, 12 of those serving as legislative Counsel and Policy Director for the Office of Lt. Governor in Georgia. In her role as legislative counsel, she was instrumental in promoting, passing, and implementing education policy that has transformed school systems' use of flexibility from state mandates to provide innovations and individualized instruction, along with the creation of Georgia's College and Career Academies.
Prior to serving in the Office of Lt. Governor, Irene served as an assistant district attorney and public affairs director for the Georgia Sheriffs' Association. Today, Irene'sworkforce solutions and government affairs consulting practice, The Munn Firm, LLC, helps businesses create strategic partnerships with Georgia's Charter schools and systems, college and career academies, high school CTAE, and post-secondary programs so that they create a well-trained talent pipeline that meets their regions' industry needs. She provides workforce solutions support to the construction, manufacturing, film, and healthcare industries. Her legal and policy practice areas include charter schools and state and local government advocacy.
Irene serves as Lt. Governor Geoff Duncan's appointment to the state Board of EducationCharter AdvisoryCommittee, a board member of the GeorgiaCenter for Civic Engagement, the real Estate Career Academy, and an advisory member of the Georgia College and CareerAcademy Network. She has provided her expertise as a speaker at the German American Chamber of Commerce International Skills Conference, Georgia Charter System Foundation Education Conference, Georgia Power's WorkforceCouncil, and otherlocaleconomicdevelopmenteducation meetings. Irene received her bachelor's degree in journalism from the University of Georgia and her JurisDoctor from Georgia State University College of Law. She and her family reside in Atlanta.
---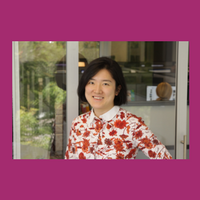 Faye Shi
Faye Shi is a Purchasing Manager at Cortland Partners, one of the largest multifamily housing developers, owners, and operators in the states. She graduated from Georgia Institute of Technology School of Building Construction with a strong background in Civil Engineering. With her multicultural mindset, Faye is passionate about exploring real estate industry opportunities with international scholars.
---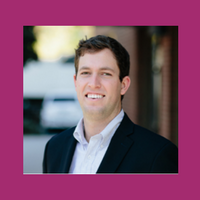 Rob Rojas
Rob serves as a Development Manager for Onestreet Residential. Rob works with the Development Team on the new Hearthside, Mainstreet, and EvoqProjects.He oversees these various projects, from Land Acquisition to Certificate of Occupancy and turnover to OneStreet Residential Services.
Previously Rob was with Sullivan Wickley, a full-service commercial real estate firm based out of Atlanta, Georgia, specializing in the development, brokerage, leasing, and management of retail assets in the Southeastern United States. Rob served as a Development Associate with Sullivan Wickley and was an integral part of 60+ Built to Suit developments for the various national tenants that SullivanWickley represented.
Recently Rob received his Georgia Brokers License and created Windwood Land Co., a land brokerage company focusing on rural acreage tracts. He's active in the University of Georgia's FACSMentor Program and is actively involved in the Special OperationsCare Fund and Feeding America.
Rob earned a Bachelor's of Science in Housing with a focus in Property Management from the University of Georgia and a Masters of Building Construction and Facility Management with a focus in Residential Development from the Georgia Institute of Technology
---
Sherle Brown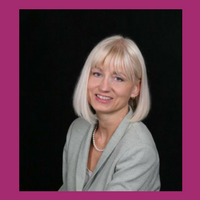 Sherle Brown has extensive experience serving in diverse roles in the real estate industry. After serving several years as a Chief Financial Officer and Senior Vice President for a fully integrated real estate organization, Sherle combined her business and financial acumen with her passion for sharing knowledge and helping others reach their full potential to founding a talent management consulting business. Currently, as the Chief Learning Officer for Winthrop Management, she oversees the national employee development program.
Throughout her career, Sherle has stayed involved with education. She is an Adjunct Instructor and Faculty Ambassador for the College of Family and Consumer Science at the University of Georgia. She is also on the faculty of the National Apartment Association Institute of Education as an Advanced Instructor Trainer and is the Education Director of IREM Georgia. She regularly serves as a subject matter expert, speaker, and facilitator for various organizations. She has served as Lead Instructor for a Residential Property Management certificate program at Kennesaw State University – College of Continuing and Professional Education and Adjunct Instructor and Business Information Systems Advisory Board President for Georgia Piedmont Technical College.
Sherle has a Masters in Organizational Leadership and Development with a concentration in Management from Lewis University and is a summa cum laude graduate with a Bachelor of Science degree in Accounting from Tennessee Wesleyan University.
---
Peter Adediran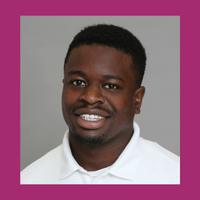 Peter (Tola) Adediran's background spans more than a decade in project management with a concentration in safety, compliance, and procurement. Tola holds a Bachelor of Science degree in Consumer Economics from The University of Georgia and a Master of Science degree in Building Construction from The Georgia Institute of Technology. He joined HITT Contracting in 2017 as a project engineer and was quickly identified as a high-performance leader and quickly grew his career there.He is currently an assistant project manager with them, where he focuses on large-scale projects that utilize collaboration and intensive project management skills, including budgeting, scheduling, and integrated project delivery methods. His passion is mentoring young leaders while advancing career awareness in construction management.